YOUR SUCCESS IS OUR SUCCESS.

At Limitless you aren't another face among the masses. Our clinic is a non-intimating space where you have access to your therapist if any questions about your care arrive. Our solutions are tailored to guide patients to improvement in overall human performance. Our goal is to redefine your health care relationship, and find solutions before they become injuries.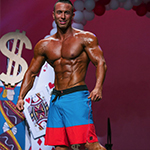 "I got in a moped accident in Thailand and hurt my left shoulder. I couldn't even hold a cup of water and subsequently couldn't lift upper body anymore so I took 3 months off while doing physical therapy. After 3 months of PT I got back in the gym even though I had limited range and could only do light weight. Then by God's good grace, I met Bre. She used dry needling and cupping techniques to relieve tension in trigger point areas. My range of motion instantly came back! Amazing work!"

– Joe Scali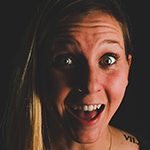 "I can't speak highly enough of Dr. Bre Prince. Dr. Bre helped me go from painful to pain-free in the matter of one session. As someone who has settled for the constant aches and pains that come along with being an athlete, take it from me, it's time you focus on healing the body you're trying to grow.

– Bree Pearson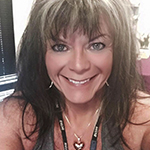 "The results I've gotten with Dr. Bre are nothing short of amazing. She has treated several of my problem areas with an excellent outcome. Her number one goal is to get you feeling better. Dr. Bre is extremely knowledgeable with dry needling with immediate results. I highly recommend Limitless physical therapy, Dr. Bre can help you!"

– Justine Honicker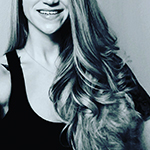 "This is the only option if you truly want relief and results! I have tried so many physical therapists in the years I've had my back and hip injuries and I haven't found anyone more professional, educated or helpful than Breana is! Thanks Breana!"

– Jaime Rose

breprince
Shoulder injuries can range from very serious with the need for surgery to conservative rehab with the help of physical therapists. Unfortunately, most people hope that these injuries will just go away, and more times [...]